Ireland's Relationship with Gambling
Ireland has a long history of gambling and its oldest form of gambling was betting on horse races. As gambling culture prevailed, the Irish government passed laws in the 18th century to guide the industry.
All bookmakers and gamblers in Ireland had done their business under that law until 2015, when the betting act was amended and passed. According to The Irish Times, Ireland ranks number 4 in a list of worst gamblers in the EU. This is the gambling situation in Ireland.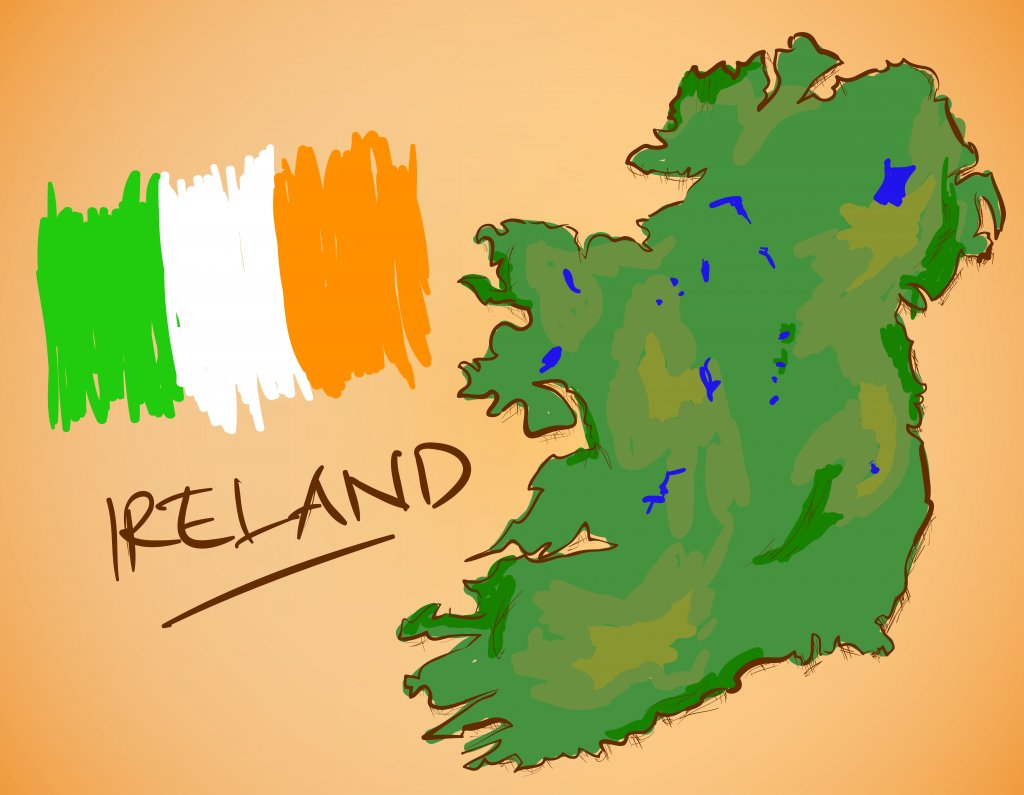 Ireland's gambling history
In history, horseracing played a big role in Ireland's gambling history. Funs would place bets during or before a horse racing event to predict which horse would win. Although other forms of betting evolved, horse race betting remained.
The industry was developing fast but there were no regulations to govern it and this prompted the government to create and pass gambling laws. Until 2015, gamblers and betting companies in Ireland operated under the 1956 gaming and lotteries act.
This act provided a level playing ground for both Irelanders and foreigners who started betting companies or those who came to do gambling in the nation. Nearly 70 years later, the law was found wanting and that is when it was amended in 2015.
Casinos – recent entrant in Ireland
According to history, traditional Ireland was not famous with casinos. What was most common were sweepstakes, horseracing, and other forms of racing. Indeed, the sweepstakes lottery had its controlling body, the Irish Hospitals Sweepstake.
Casinos began to emerge at the end of the 20th century and boomed in the early 2000s. Since then, casinos have ruled the gambling industry in Ireland and the change it caused seems like it is there to stay. The numbers engaged in casino gambling are ever-increasing and the money involved is ever-growing.
Current applicable gambling legislation in Ireland 
A lot has changed since the start of 2000 and the Irish government has amended several gambling laws and set new ones. Currently, the industry is regulated by several laws such as the finance act of 1992 and 1975, the betting act of 1931 – 2015, the national lottery act, the totalizator act of 1929, and the gaming and lotteries act of 1956 – 2019.
The purpose of the laws is to regulate betting, bookmakers, licensing, permits, exemptions, and online gambling in Ireland.
Growth of casinos in Ireland
Unlike her neighbors, who have had a gambling culture for over 80 years, Ireland's casino culture is young, having been embraced only recently. Despite this, gambling in Ireland has grown rapidly to over €1 billion between 2018 to 2020. According to estimates, casino betting has grown to a revenue of over 310 million euros by 2019. Most gamblers have been visiting casinos for betting but this scene drastically changed in 2020. Due to the effects of the pandemic, casino gambling moved away from physical casinos to online.
As a result, more companies started to provide online casino services, which appealed to more online gamblers, especially the younger generation. According to experts, nearly 50 percent of all revenue collected from gambling was directly from online gambling. Further information shows that more than 50 percent of online gamers were carrying out their activities on phones.
Many Irish gamblers lack experience
According to The Irish Times, Ireland has some of the gamblers with the worst experience in the entire EU region. In 2020 alone, Irish gamblers lost a whopping 1.36 billion euros, which translates to 300 euros per gambler.
Industry figures rank Ireland number four in terms of gambling losses in the EU and number 14 globally. Further statistics show more Irish citizens are moving to online betting, with 2020 recording 36%. The situation is understandable because most gamblers in Ireland are new to casino betting.
There is a rise in gambling addiction
Recent statistics show at least two in every three adults in Ireland participate in gambling and the numbers keep growing every month. Further statistics show over 55 thousand male and female adults in Ireland are currently suffering from serious gambling disorders.
Reports show a sharp increase of people seeking help due to gambling addiction to about 180% within the last few months. Some experts believe gambling in Ireland is a serious epidemic, especially for the young generation and an urgent measure needs to be taken.
The experts are calling on the government to put in place fast and robust regulations to help put the situation into control. They want treatment provisions to be put in public hospitals and a vigorous awareness campaign started. The experts say there is a need for research to help establish what harmful and non-harmful gambling is.
The good side of gambling in Ireland
Despite the challenges related to gambling, the industry has brought its share of advantages in Ireland. Within the last few years, the industry has opened employment opportunities to more than 7 thousand Irish citizens. It has provided a means of investment to many casino owners and the Irish government is benefiting too from taxes and collections for licenses.